Shandong Ruihua Refrigeration Equipment Co., Ltd. 2019 Annual Development Summary Report part 9
29-02-2020
On November 24, 2019, the weather suddenly turned cold on this day, the temperature plummeted, and there was a chilling cold wind. In such weather, we usually stay at home to watch dramas and rarely go out. But yesterday, there was such a group of little friends who went lightly and rushed to the Aohua Hot Spring in Tangtou from 9am. They started to "walk for 30 kilometers on a healthy walk". Here is the starting point of their walk. The business venture park takes about 30 kilometers.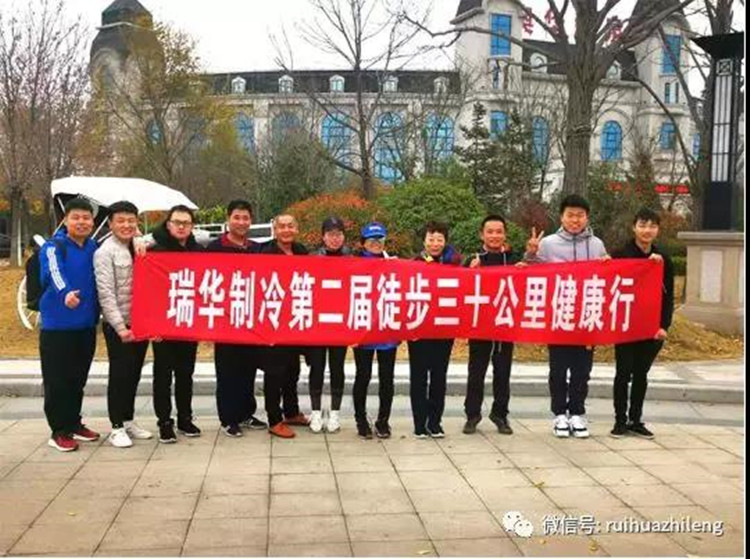 On December 07, 2019, Ruihua Refrigeration held the "Jump Ruihua, Rope Dance Flying"-Ruihua Refrigeration held the first rope skipping competition. The activities are mainly to enrich everyone's amateur life, strengthen physical exercise, at the same time enhance communication between departments, improve cohesion, and show the spirit of Ruihua, and hold a rope skipping competition.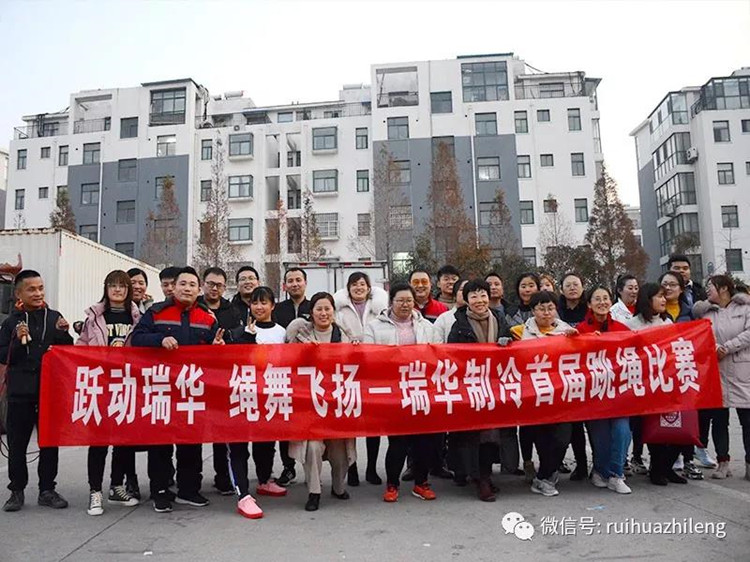 On December 21, 2019, on the eve of the winter solstice, Ruihua Refrigeration organized a winter solstice dumpling dumpling activity. This is also the third consecutive year that Ruihua organized a dumpling dumpling activity. Every step of the dumplings out of the pot was integrated into the efforts of Ruihua's family and spent a warm winter solstice together.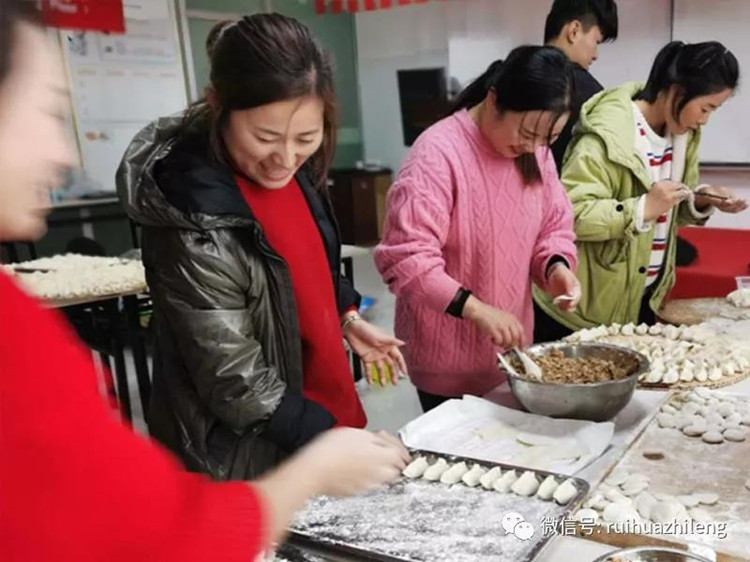 2019 has passed, and we miss it very much, because this year is a turning point for Ruihua, a year that Ruihua has focused on. But we believe that 2020 will be better, and we also firmly believe that our goals in 2020 can be achieved. Ensure the achievement of sales performance objectives, protect the interests of customers to the maximum, ensure the improvement of employees' work and living standards, and improve the company's systems and standards through electronic information management. In 2020, Ruihua will rewrite Ruihua's development history and make due contributions and promotion for the development of the entire refrigeration industry.