Ruihua refrigeration parents of the employees' health checkup
08-11-2019
On November 17, 2019, following the physical examination of Ruihua employees, Ruihua Refrigeration once again organized the parental physical examination activities of Ruihua Refrigeration Workers with the theme of "filial piety, health and pricelessness", which was successfully carried out at Ciming Medical Examination Center. In the original intention of respecting the old and loving the old, this time, some parents of Ruihua employees were invited to participate in the second batch of medical examinations.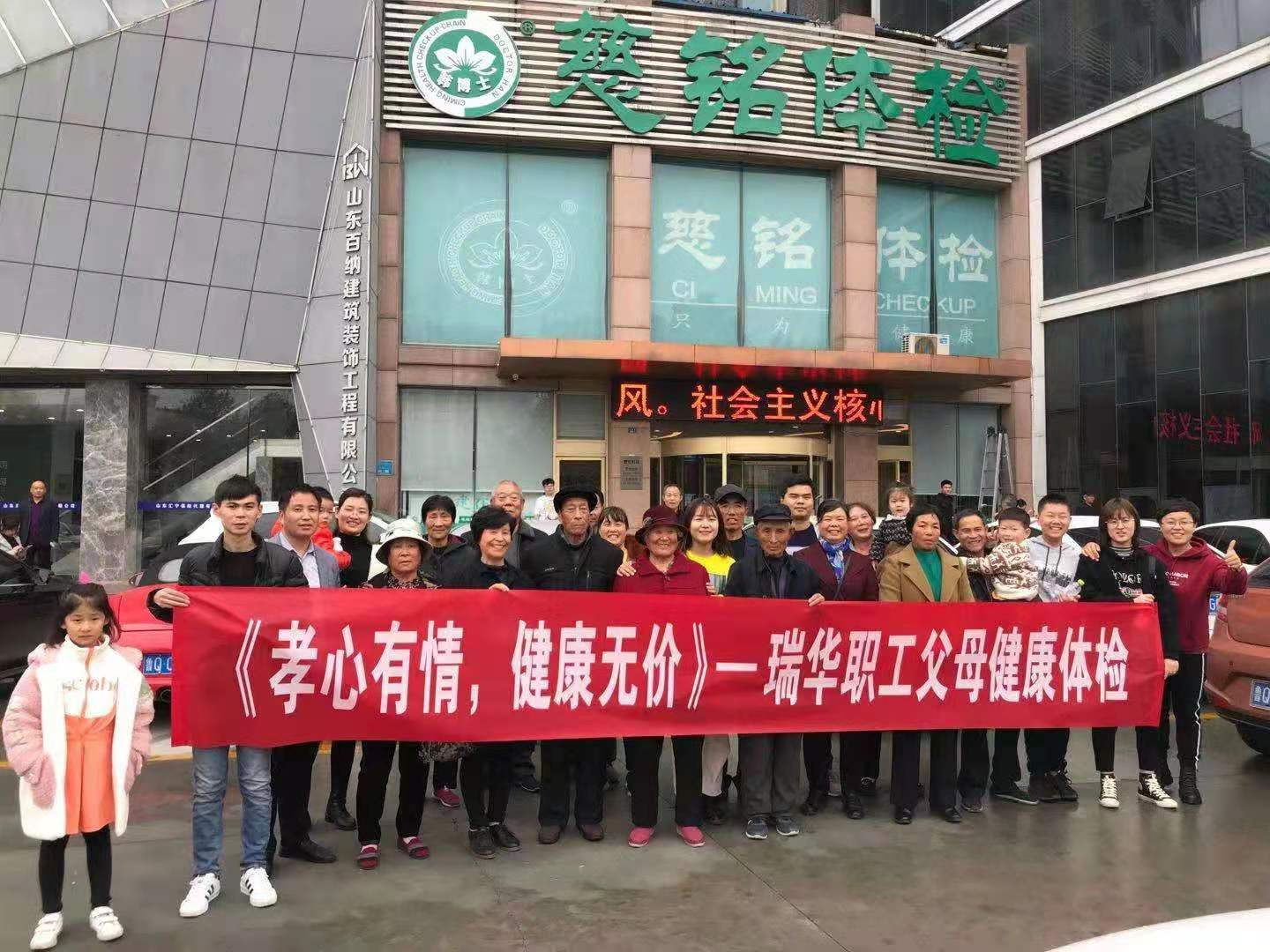 After the medical examination, the company arranged a rich luncheon for the reception. At the same time, the parents were invited to visit the place where we worked, and a short symposium was held. General Manager Zhang Ruifeng also prepared a red envelope and a commemorative gift for the parents.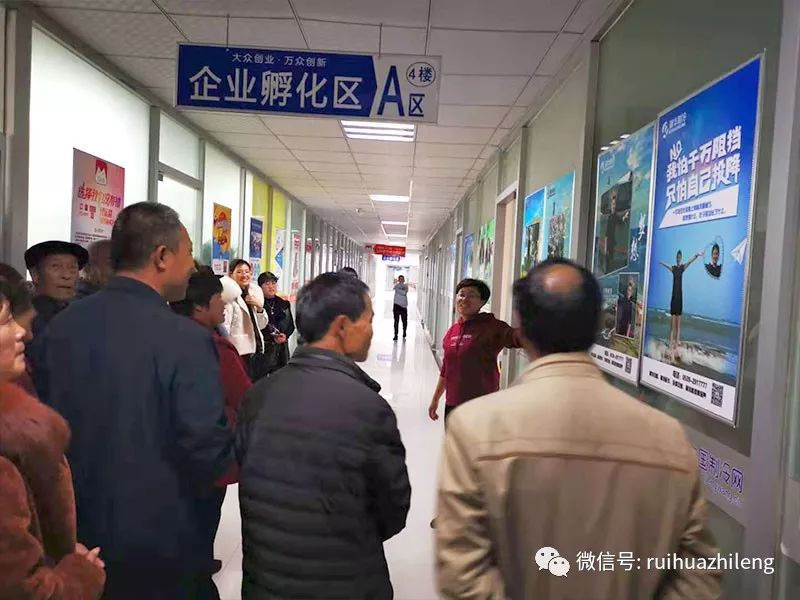 The filial piety examination was organized by the Ruihua Xiaoxin Foundation. In 2017, the company initiated the establishment of the Ruihua Xiaoxin Foundation, which saves 1 yuan for the employees who are employed, 2 yuan for 2 years, and 5 yuan for 5 years. After the accumulation, it is used as parental welfare, holiday gifts, medical examinations and tourism activities. The purpose is also to let the welfare Enze parents, filial piety first.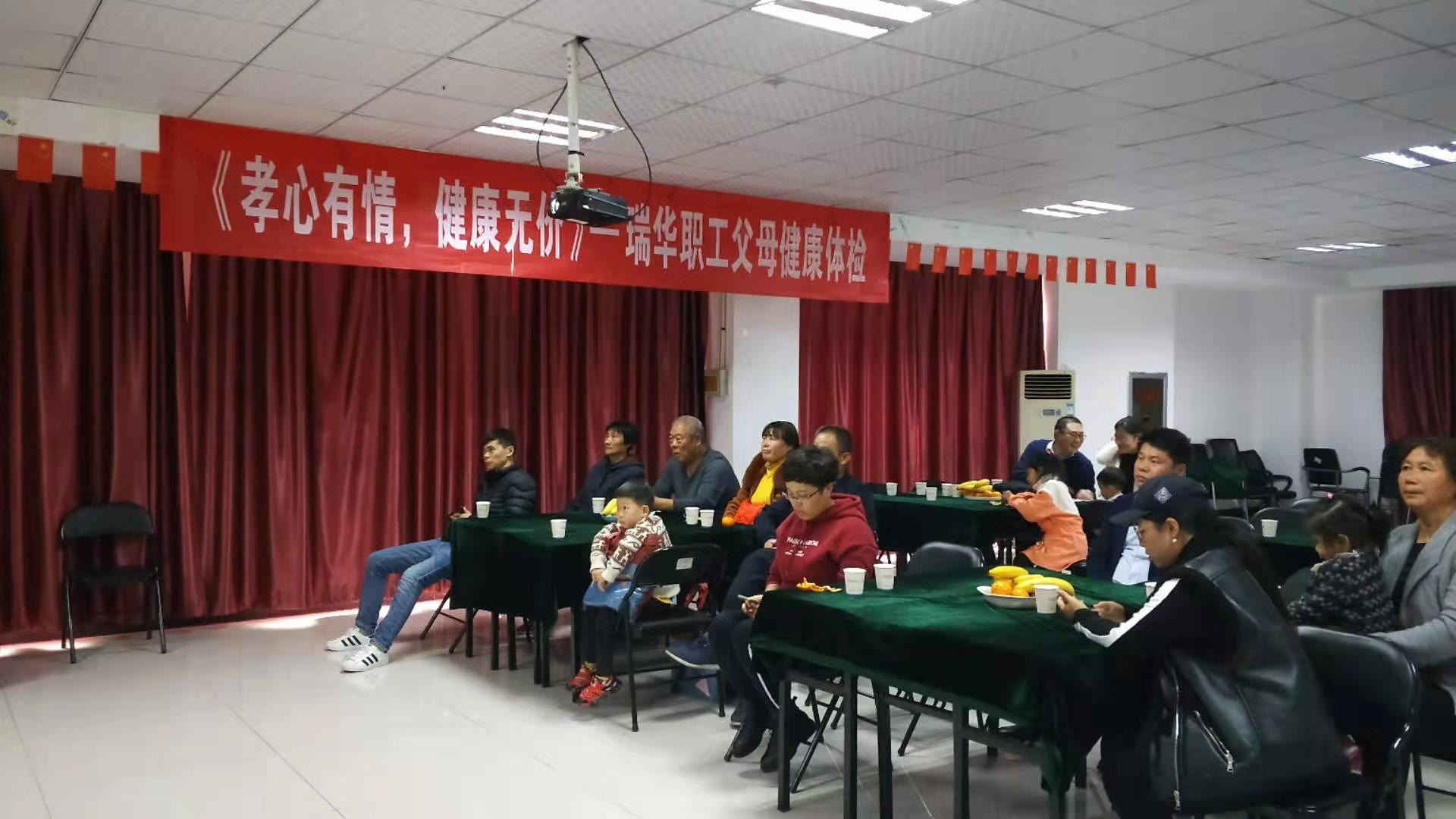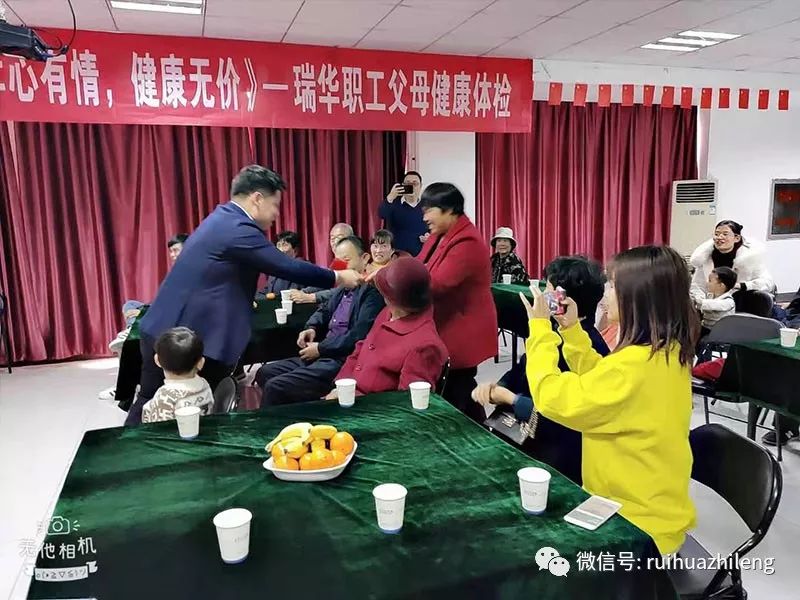 Finally, Mr. Zhang summed up for everyone: "The rapid development of Ruihua in recent years is the result of the joint efforts of all of you. It is inseparable from all the family and parents of Ruihua. It is because of the support of all family members and relatives. Let us work more peacefully and create good results one after another. Therefore, we should also repay our parents. In the future, we will provide higher benefits and better benefits for everyone and our families. Finally, we wish all parents good health. Everything goes well."