2019 Ruihua Refrigeration Cup Appreciation Dinner
05-06-2019
On June 1, 2019, it was the first day of the third Linyi International Refrigeration Festival. After the end of the busy exhibition, all the exhibitors and customers of the exhibition attended the Ruihua Refrigeration Cup Appreciation Dinner and the award ceremony at Linyi Hotel in Linyi Hedong District.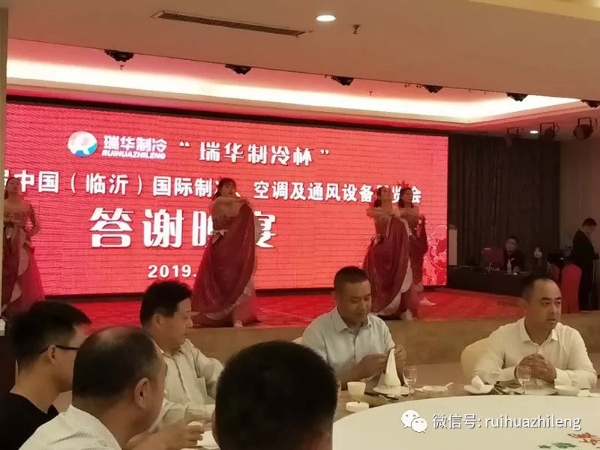 At the dinner, there were not only wonderful programs, but also the experience of exhibitors. During the dinner, everyone enjoyed wonderful singing and cabaret performances as well as dazzling magic shows. These wonderful programs filled the dinner with a relaxed and pleasant atmosphere, and the exhibitors who had a hard day were relaxed.
The second item of the dinner was an exciting award ceremony. We have commended companies with integrity, innovation and development. A total of ten awards were presented at the award ceremony to recognize companies with outstanding development.
The dinner was successfully completed in a very relaxed and happy way, artistic appreciation and food. We look forward to meeting the exhibitors again at the 4th Refrigeration Exhibition.